Posted by Daeity
On Tuesday, September 19, 2017
The /r/southparkphone subreddit is arguably the largest and most popular community forum currently dedicated to fans of South Park Phone Destroyer.

What's highly unusual about this subreddit, however, is that Ubisoft employees are actually moderators of this unofficial fan forum. Meaning that they have direct control of all narratives and reviews involving their own game. That's like Ubisoft being owners of Metacritic where they can delete posts critical of the company, ban dissent, and change public opinion.

I suppose the Community Manager job description has evolved from "engaging the online community in an open and honest way" to "controlling what people are permitted to say about their game."


New-hire Steve is the current overseer of the Phone Destroyer community. When he's not shamefully trolling redditors, you can find him on the Phone Destroyer subreddit angrily stating and re-stating.. ad nauseam.. the same arguments that cheating and exploits within the game are impossible. And, that all of the problems users experience are their own fault. It's never a server or software issue, it's because they "stepped in an elevator", "it requires a good connection", they have a bad phone service plan, they're lying, or they are a terrible human being.
There are also claims of a 100% effective anti-cheat system, but which was interestingly implemented after Steve said that cheating was already not possible. If cheating was impossible, uh... why would to need to implement a client side anti-cheat update then? You need to protect against cheating on an already hack-proof game? I feel that many of the hacking complaints came to a boiling point in July 2017. Customers were complaining non-stop about unfair cheating within the game, and rightly so, but Ubisoft's Community Managers were screaming back at the customers, telling them they were clearly wrong. It's just a bug, there are no exploits, there are no cheats, it's network related, it's your cell phone, your internet sucks, you suck.. Finally, in late July the fucking hammer came down and Ubisoft laid down the law in the Phone Destroyer fan subreddit. Redditors were no longer allowed to complain about the rampant cheating. You used the word "rampant"? Banned. If anyone complained about unfairness, their post would be deleted and/or they would be banned. Even posts about "emulation" were classified as bannable, even though they were perfectly acceptable under the ToS. But, Steve apparently had enough.
I think what makes this mildly interesting is that the other, non-Ubisoft moderators, are known cheaters. Cheaters telling other people not to cheat, claiming that the game is cheat-proof, and deleting posts related to the rampant cheating. That's not irony, but it is fucking sad. So while Ubisoft and their moderators are adamant that there are no cheats or exploits possible in the game, and excuses such as "we're still only in open beta" and "this is just a soft launch" are constantly being thrown in people's faces, here's what's happening in the real world for those who haven't drunk the Kool-Aid. Even after their most recent patch, cheating is still very common. Hacks and mods have always been fully functional within the game since day one. They have just required some minor tweaks after certain patches. Most recently, a new iOS mod was even released publicly right after their most recent "huge" patch. However, don't put any trust in these public hacks. They are very simple, and easily detectable. Here's why: the Phone Destroyer team doesn't exactly have highly proficient security developers, so their anti-cheat methods are very rudimentary. The problem with these public hacks is that they use basic level patches like freezing the energy bar at max levels, but Ubisoft is specifically monitoring and logging energy levels for numbers that don't fluctuate or make sense. Luckily, that's pretty much the limit to their anti-cheat system. I have been cheating since day one and have never been caught, on dozens of accounts. There are a hundred other ways to cheat the system. If you slowly increment the energy flow to regenerate faster, rather than simply fixed at 10, you'll be undetected. If you alter your card attack speed, it will be undetected and barely noticeable by your opponent. If you change card energy costs to be less than actual, you'll be undetected. If you manipulate damage or health regen numbers, you'll be undetected. You can also keep your primary health bar regenerating, or reduce damage to your main character, without detection. And so on. Basically, as long as you're not freezing memory addresses and you don't get reported, you'll never get caught. I feel that a lot of this subreddit drama can be used to your advantage. Moderators (some of whom are cheating themselves) are screaming that cheating and exploits are not happening, and that it's all coincidental network latency issues. They are also deleting posts and banning users who complain. Not only that, but Ubisoft has a very convoluted and frustrating way to report users, and there is no instant-reporting feature available, so most victims are completely discouraged from reporting abuse. Maybe the Catholic Church gave them some pointers. Even if you do manage to take a picture demonstrating proof and report it, they still need to manually investigate (like I said, it's a very poor anti-cheat system) and review reports, with most being written off as network latency bugs or some such nonsense. It's a great system that protects hackers! While the game runs rampant with cheaters and hacks, there's a kindly gentleman telling everyone "Move Along. Nothing to see here." Just like Officer Barbrady.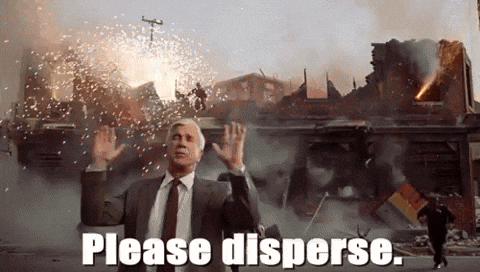 Seeing everything they've written, it reminds me a lot of Trump. If he repeats something often enough, he'll actually believe it himself. The problems with their anti-cheat system actually open up some other security holes. Because they depend so much on player snitching, they can be easily manipulated by butthurt opponents. It's very much possible to create a Photoshopped image of a "cheating" player and report them. They'll take the image at face value and ban the innocent victim. And because of this same broken reporting process, their innocent cries for assistance will be completed ignored... twisting the knife even further. Without an adequate cheat detection system, framing innocent players is currently quite easy. This used to commonly happen in popular online games, like World of Warcraft, for several years before it was even noticed. If you suspect that some of your opponents are generating energy just too fast, they are instantly regenerating health, or hitting too hard, you're right to suspect they are cheating. Of all the cheating complaints I've seen, that have been written off as latency bugs, I haven't found any that I wasn't capable of reproducing using simple mods. If your suspect is constantly winning, it's definitely not a coincidence.
Posted by

Daeity
at 9/19/2017